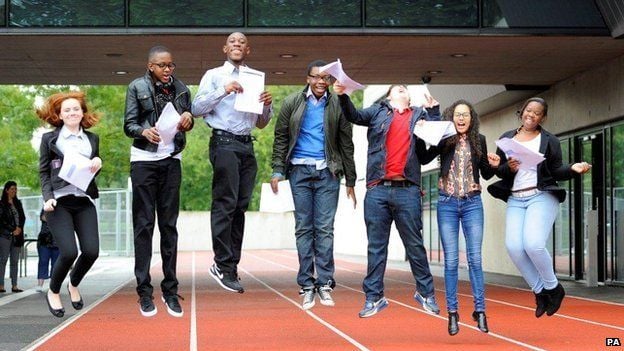 GCSE grades have remained relatively stable with a rise of 0.2% in A* to C grades to 69% and a fall of 0.1% in A* and A grades.
Students and teachers up and down the country are celebrating success in a variety of ways; from the 'jumping for joy' success photos to the headteachers who have posted an assortment of videos on twitter and vine.
Schools, teachers and students are rightly proud of their achievements, but what impact will this year's set of results have on your school?
A recent announcement from the Department for Education indicates that provisional results will be publicised on the performance tables website in advance of the 31st of October deadline for secondary school admission applications.
GCSE exam results are a top priority for parents when they are looking for the right school for their child. Effectively communicating your GCSE results has never been more important.
If results are good, have you thought about how to promote your school ahead of the upcoming open event season?
Are you making effective use of a range of cross-platform social media channels?
If results did not meet expectations, is there a strategy in place for communicating this to your key stakeholders?
How will you limit any potential negative impact on your student recruitment?
For support on managing a message feel free to contact our team of experts to see if we can support your marketing and communications strategies.