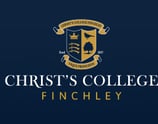 TRADITION IN THE MODERN AGE
What a history and what a pedigree: Christ's College Finchley (CCF) knows how to evolve whilst upholding the school's culture, ethos and traditions. Its roots were firmly embedded as a single sex boys' school since 1857 and they have developed through the decades, adapting and changing to the needs of the community it serves. We were appointed in June 2016 as they knew that change was coming - what that change was had yet to be decided. Interestingly, the school motto, since March 1906, is Usque Proficiens meaning 'advance all the way' and that is exactly how our working relationship and collaboration with CCF has grown over the years.
The forensic research we undertook at the start of the project paved the way for change. The data analysis, wide ranging focus groups with internal and external stakeholders, copious conversations with interested parties and a full competitor audit pointed to a wholesale transformation. A viability study was instigated and soon the germ of an idea became a full blown strategy with CCF going co-ed from September 2018.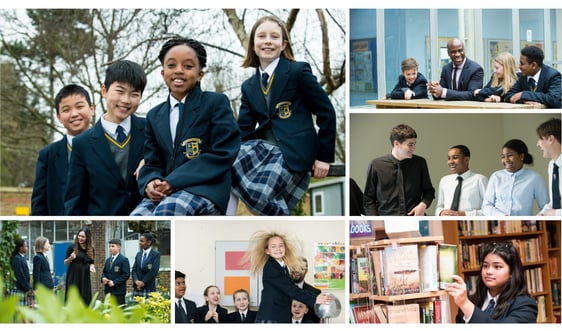 A blueprint for the repositioning of CCF began immediately based on the findings from the research and audit with a two-pronged approach: firstly to address the issues of a falling roll coupled with a fast growing number of expanding and new schools, and secondly to promote the ambitious plans for a new co-ed school.
The school's vision was paramount and we navigated the wide expanse of marketing disciplines, involving PR, communications and reputation management, and wove these into the school improvement plan. The strategy has evolved over the years with additional benefits and by-products along the way including student confidence, reputation enhancement, community pride, strong multi-levelled relationships, internal cultural transformation, and sharing and celebrating success widely.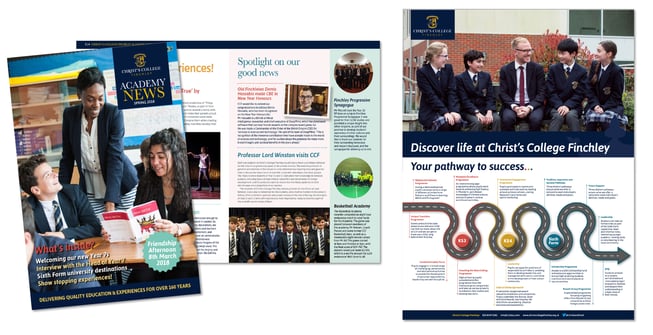 CCF is agile and will adapt and change in the modern world whilst continuing to educate future generations and successful global citizens. Their proven track record can be seen in the notable alumni who continue to make their mark on the world stage in many spheres of influence including politics, sport, medicine, publishing, creative arts, academics, inventors and authors to name but a few.
This progressive and popular school still has ambitious plans for the future. Our working relationship continues in the form of a managed service where we are very much an embedded part of their staff body; we operate as their marketing team at both strategic and operational level.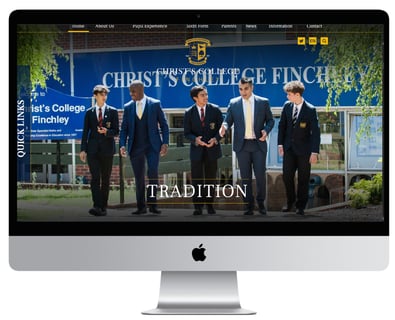 "Students in the sixth form act as role models, and mentor their younger peers. They are proud of their academic achievements. They understand how these will help them secure a place at the universities of their choice." Ofsted, March 2020
Facts & Figures
Project duration: June 2016 - present
Oversubscribed with a waiting list
74% increase in total applications
168% increase in first preferences
Open evening attendance 60 (2016) - 851 (2019)
Quote:
"Grebot Donnelly have been a crucial part of the transformational change that has taken place at CCF in recent years. Their hands on approach has led to meaningful and long-term positive change for the school and we are now oversubscribed for the first time in many years and seen as popular choice for all families in the community.

Grebot Donnelly have been with us on this remarkable journey over the last four years - it has been a revelation, and what sometime has felt like a revolution! They intuitively know how to get the best out of everyone and the school has benefitted enormously from their experience, commitment and hard work. GD are the equivalent of our in-house marketing team and we are fortunate to have them part of our school. They have done such an amazing job for us that will impact for many years to come."

Samson Olusanya, Headteacher