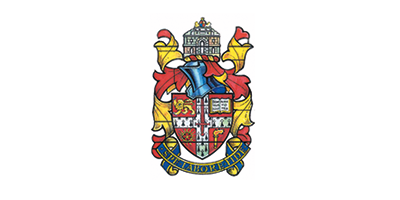 Pride and prominence through high-impact environmental branding
The Brief:
Central Foundation Girls' School (CFGS) is a large secondary school spread over three separate and very different learning sites. When CFGS approached Grebot Donnelly, it operated in a competitive environment of strongly performing schools. It sought to provide cohesive internal and external communications aimed at raising its profile within the community and ensuring that staff, students and parents had a clear understanding of its vision and values.
The solution: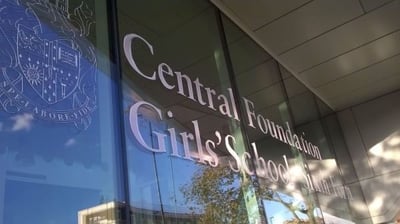 We conducted a comprehensive brand development workshop with CFGS senior leaders in order to clarify and develop the school's vision, values and key messages.
Building on CFGS's existing logo and colour palette, we created a distinct, visually appealing school brand , as well as clear brand guidelines for consistent application of the brand throughout all CFGS communications and materials.
We then developed a high-impact environmental branding campaign , designed to build school pride and position CFGS as the first choice school for local families:
On the walls of busy areas within the three school sites, we installed over 25 innovative vinyl displays, focusing on each of the school's values. These 'loud and proud' wall visuals are seen by hundreds of staff, students and visitors to the school each day and promote key messages that encapsulate the school's ethos.
We utilised the sites' location on the busy Bow Road in Tower Hamlets, displaying eye-catching branded flags, which have given the school a consistent and powerful presence. It is now a prominent and instantly recognisable feature within the community.
The Result:
The three sites of CFGS have been unified by a clear and appealing brand identity.
Students, staff and parents are proud of their school and feel a sense of understanding and ownership of its values.
The school has a respected and high profile presence within the local community.
Quote:
"Grebot Donnelly has helped us make an impact, within the school and in the local community. The branded displays have really brought the three sites of the school together under one identity and set of values. We're now very much in the public eye and anyone stepping through our doors can immediately see what we're about."