CLIMBING TO NEW HEIGHTS
There are no limits to this school's plans to secure the future for its students. Eden Park High School opened its doors in September 2017 with brand new facilities and quickly became a popular and oversubscribed school.
The learning experience of the students is of paramount importance and the research and data that the school had analysed and pored over indicated that a Post-16 centre was more than desirable. Ambitious plans were put in place for a launch in September 2022 and we were delighted to be commissioned to create and develop a new brand which aligned with the main school but ensured that the Post-16 identity was unmistakable.
As always, the starting point in terms of creative had to be a competitor public profile research project. The challenge of the highly competitive environment was marked but the objectives were clear; Eden Park has to retain the majority of their own students and also needs to identify and establish an external student recruitment strategy.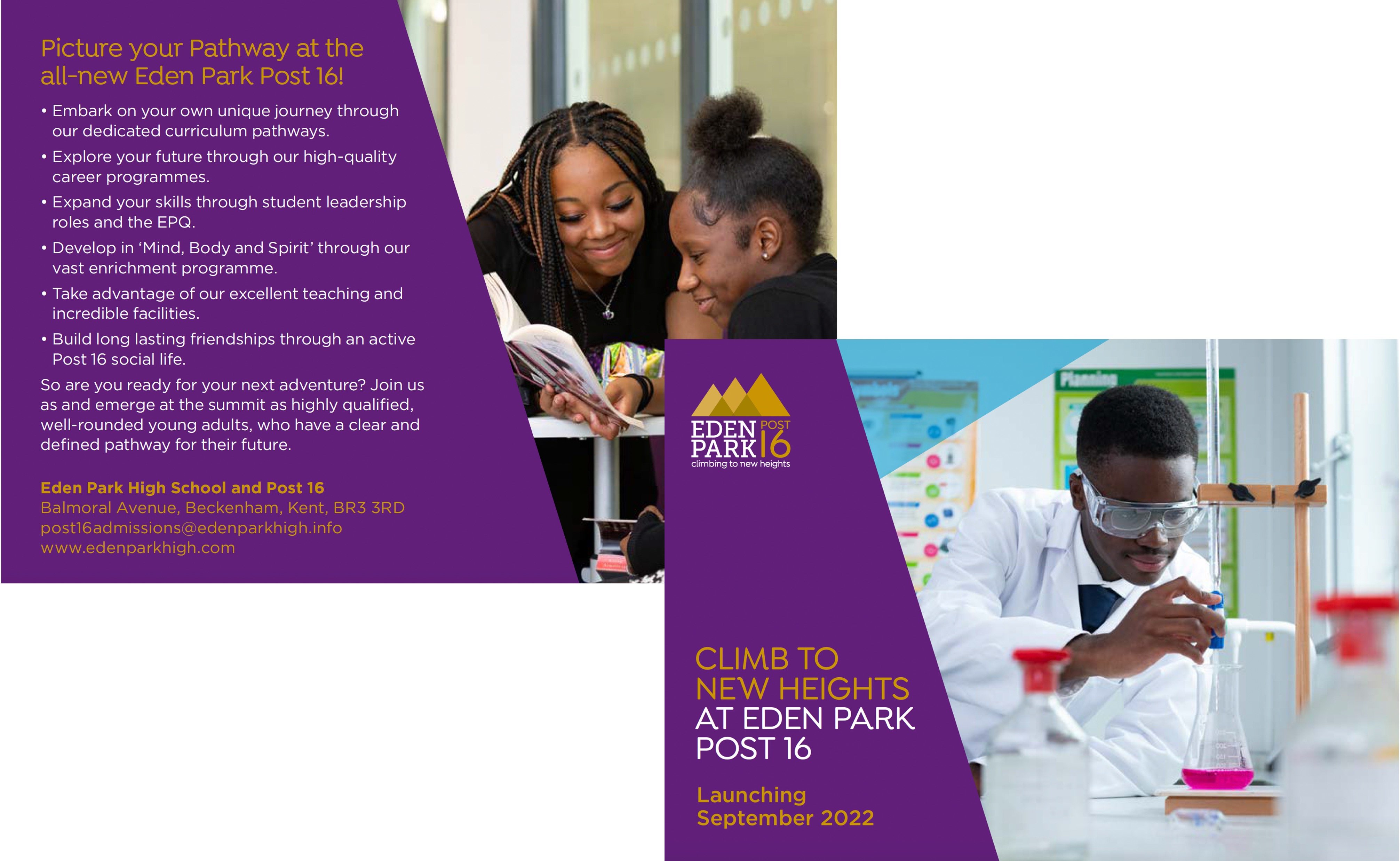 Together with Eden Park's senior team, we identified the Post-16's unique selling points that would power the aspirational brand and, in turn, generate positive emotional reactions from prospective students and their families. The offer was critical in bringing the brand to life including bespoke pathway routes for every student, a university approach to teaching and a focus on wellbeing and enrichment.
Our team of designers set to work on creating the brand with a fresh new logo, typeface, colour palettes and brand guidelines. There was a true creative understanding from the school - that a logo explains who you are and what you do – all in the blink of an eye. The colours, graphical elements and shapes, typography and other design features are also all going to influence on how the prospective students will experience the brand. In order to amplify the brand we also created a prospectus and complementary promotional campaigns. We can't wait for launch day!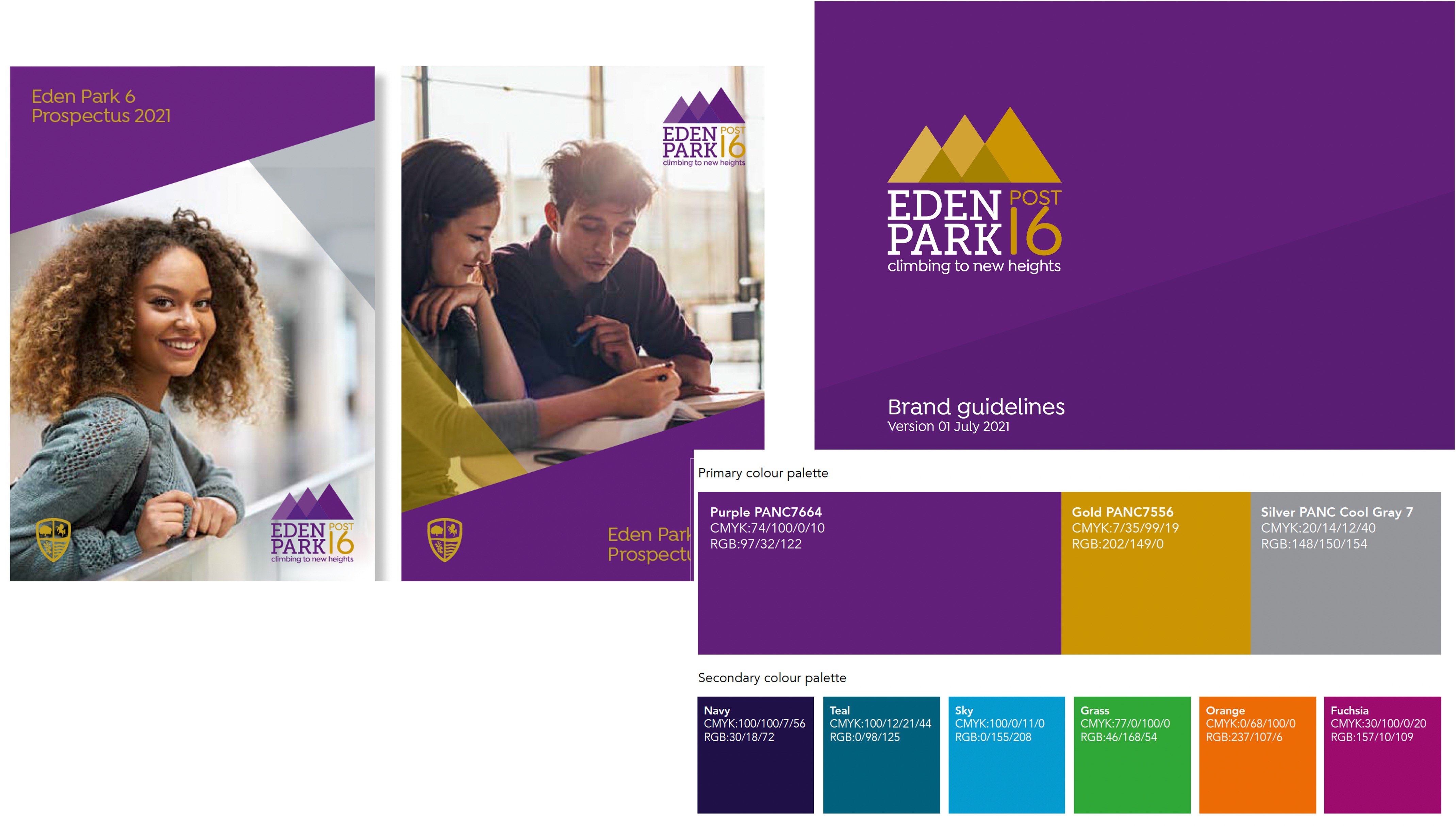 Quote:
"The Grebot Donnelly team have been inspirational in helping us to develop our launch for Post-16. It was essential that we presented ourselves in a way that set us asides from other providers, separated Post-16 from the lower school, yet remained recognisable as an Eden Park brand. During meetings we were listened to and designs adapted accordingly. The Grebot Donnelly team always came prepared with inspirational ideas and concepts and really helped us to shape our marketing tools. The best thing about working with them is that they are pro-active in keeping us on track with the timeline and they were able to understand very quickly the identity of our school and that makes us unique." Emily Codling, Headteacher