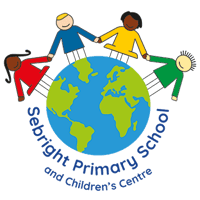 Making the invisible school visible
This vibrant primary school approached us in the summer of 2019 with the conundrum of being unknown in the community, with a year-on-year declining roll, whilst being graded Outstanding by Ofsted.
We were delighted to support the school with a strategic approach to marketing along with a training programme for senior members of staff. From the in-depth research project we undertook, looking at the excellent work taking place at this school, we knew that this hidden gem was just waiting to be discovered.
Sebright School has a long and fascinating history. Designated at Grade II, and an example of an early London board school, it was one of the first 30 schools built and is now quite a rare survival. Its uniqueness shines through on every front, from its architectural quality to the outstanding thematic curriculum and wide-ranging enrichment opportunities, to its amazing staff and children.
Our main objective was to support the school in raising its profile in order to boost the recruitment of new families whilst showcasing all the good work taking place at the school to maximise relationships with existing families so that they could network on the school's behalf.
The priority was to identify the school's unique selling points and devise pupil recruitment campaigns whilst forging and building relationships with existing families and the local community. The fast-approaching applications deadline linked to the pupil recruitment cycle ensured maximising and promoting every feature of the school and all its good news,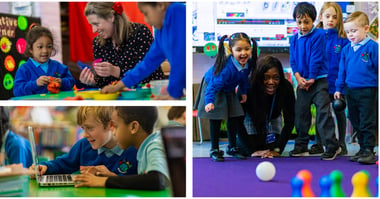 internally and externally. The GD training and coaching programme for senior staff will ensure a sustained long term approach to marketing and communications, securing the school's bright future for decades to come.

"Children get off to a flying start in early years and make outstanding progress from their starting points. This is because leadership is excellent and teaching is highly effective."
Ofsted, May 2019
Outcomes:
Project duration: July - December 2019
Sebright is now oversubscribed with a waiting list
22% increase in total applications for 2020/21
37% increase in first preferences.
Quote:
"Having Grebot Donnelly come in to analyse who we are and how we promote ourselves had an instant impact! Not only did our September Reception intake increase from 70% to 100%, we had a huge increase in the number of parents who wanted to look round our school. Grebot Donnelly helped us develop our vision and key messages to ensure we stand out. They fine-tuned our communication pathways, developed promotional materials and a new website and helped with photography shoots – everything that often gets left to the last minute but are essential to promoting all the amazing things that happen here.

Without Grebot Donnelly I'm sure we would still be the school at the edge of the park and the bottom of the road that no one really knows about. But now we are one of the top choices for school places in the area and have a better relationship with our parents."

James Green, Head of School