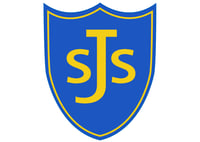 A GROWTH SPURT REQUIRING A COMPETITIVE EDGE
This high achieving good school with bags of personality approached us at the end of 2018 with the challenge of supporting St John's on building on its current good reputation to drive pupil recruitment and increase public awareness.
Following Kent County Council's decision to expand the school permanently by an extra 30 pupils from September 2017, St John's understood that it had to build on the school's good reputation to exponentially grow the school.
A deep dive research project evaluated St John's recruitment trends and patterns. We further assessed the school's current profile and that of its competitors, looking at what makes St John's unique. An audit of internal and external perceptions enabled us to develop a bespoke marketing plan and associated promotional campaigns to revitalise its public profile.
A monthly managed service ensued to launch and sustain the marketing work in the longer term. Following the development of key messages from the school's vision and ethos, we supported the school on all elements of its promotional work across the academic year. This started with content creation for a multi-strand approach to social media, regularly updating the school website, production of widely distributed materials including newsletters, and the implementation of an events calendar linked to pupil recruitment campaigns.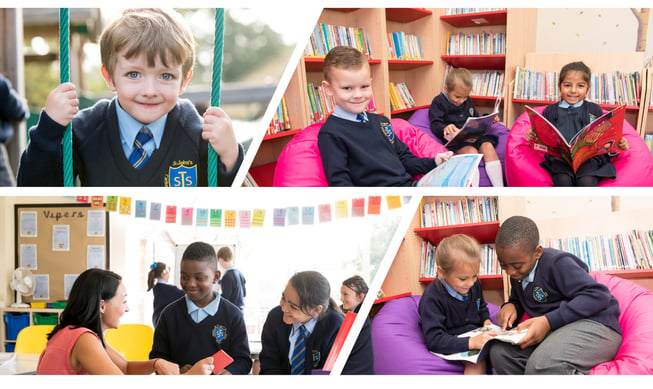 The project outcomes for the school are varied and wide-reaching with many that are explicit and measurable to others that are incalculable and still a work in progress. Suffice to say the school has a new website, new photography, promotional banners, leaflets and newsletters, and good news campaigns that share their successes widely. They also have a strong presence on social media with an extremely popular Facebook page, and the school's general profile has been raised in the local community.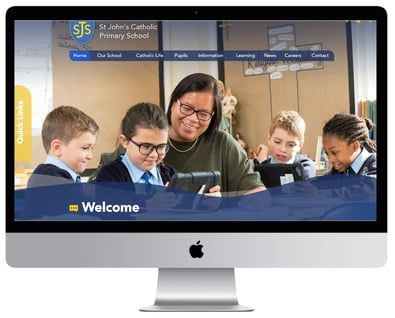 "St John's (graded Outstanding) is a warm and welcoming school providing an excellent standard of Catholic education. The inclusive nature embraces all cultures and abilities and ensures everyone is valued. The strong Catholic ethos permeates all aspects of school life and is evident in the caring and considerate relations that exist between all members of the community." Education Commission, Section 48 Inspection Report – June 2015
Quote:
"Grebot Donnelly came highly recommended from colleagues at Kent Catholic Schools' Partnership and we had met members of the GD team during training workshops they had run for all our colleagues within the Trust. They immediately understood our school and what we were trying to achieve. The research piece was invaluable in ensuring that we captured our offer through all visual communication.

We learnt about how to communicate all year round with our various stakeholders - and success stories are now shared quickly and efficiently ensuring our current and prospective families, and our local community, are always kept up-to-date with our latest news. We are told that we are highly regarded in our local community and our children are so proud to be part of St John's Primary School."

Lisa Lambourne, Assistant Headteacher