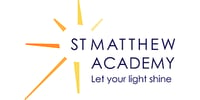 RESPECT, PRIDE & REPUTATION
St Matthew Academy in Blackheath has reformed in many shapes and sizes over the last 160 years and was built as a completely new school in 2007. We were delighted to be part of reshaping its future when we were approached in January 2018 to support the school's multiple objectives including building its reputation, raising its profile, improving internal and external engagement and ultimately increasing pupil numbers.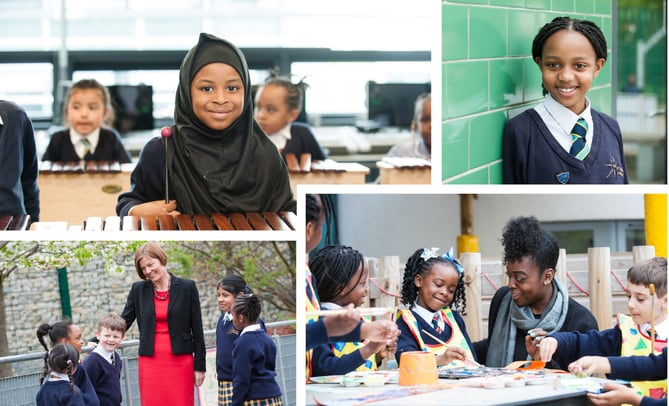 Over recent years the school had struggled with a declining roll and low numbers of pupils transferring from the primary to secondary phase. Its reputation in the community was waning and the school was awaiting an Ofsted visit that senior staff knew would lift them out of the RI category into Good and that would fairly reflect all the positive work and changes that were taking place.
A collaborative and trusting relationship was built with key members of the senior staff from the outset and priority was given to raising the school's profile in the community. From the extensive research and audit project that was undertaken we knew that involving pupils in all community outreach campaigns would build confidence both internally and externally. Pupil and parent ambassadors were soon out and about taking part in events with churches, retirement homes, primary schools, pre-schools, and generally in the community. People's perceptions of pupil behaviour started to change and with this came increased awareness of the school for all the right reasons with regular follow-up events taking place at St Matthew with crowds that had not been seen before.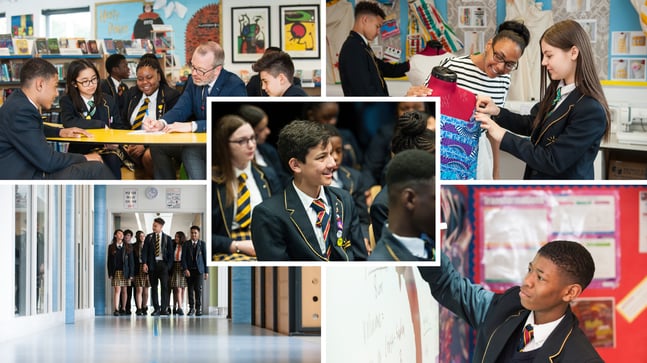 Regular monthly visits to the school ensured that we coached and trained staff on maximising opportunities for both phases linked to the statutory admissions process. An annual marketing events programme for both phases was swiftly developed long with embedding various strategies that would support strong partnerships with current and prospective families and local primary/pre-school groups. An annual good news strategy was also put in place that would involve showcasing the school's successes and pupil experiences.
The marketing work in year one was so successful that an additional year was commissioned to embed the strategy. A key feature of year two was the benchmarking work with both external and internal stakeholders to map the progress that had been made and to refine the strategy and associated campaigns to ensure they were fir for purpose for the next three years.
"Pupils find their learning enjoyable. Across the school, relationships between teachers and pupils are strong. Pupils are polite and respect other people. Their behaviour is strong." Ofsted, October 2019
Facts & Figures
Project duration: January 2018 - December 2019
Full in Year 7 for the first time in Academy history
Increase in applications year on year since start of the project
Attendance at open evening has doubled in the last two years
Strong partnerships formed with local primary schools.
Quote:
"St Matthew Academy is delighted to be welcoming a full year 7 cohort this September for the first time in the Academy's history. Working alongside the fantastic team at Grebot Donnelly we now have a really clear and effective marketing marketing strategy which has helped us to become a popular school in the local area and enables us to share our successes and achievements with the local community and beyond."

Emma Thurston, Deputy Headteacher