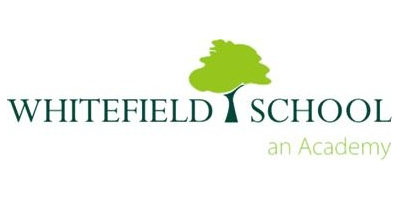 Increase of 80% in student preferences through targeted primary liaison strategy + 30% increase in Sixth Form roll through tailored marketing strategy

The Brief:
When GD was commissioned, Whitefield School struggled with a low intake of students into Year 7, admitting just 49% of its admissions number in September 2013. The school's historic reputation in the local area was predominantly negative, and local parents were poorly informed of the school, its curriculum and recent impressive successes.
A highly competitive environment with a number of good and outstanding schools in the local area and a large number of surplus places heightened the school's recruitment challenge. Attracting students into the Sixth Form, both internally and externally, was a further challenge which needed to be addressed.
Grebot Donnelly was appointed to identify the reasons for these challenges and help make Whitefield the school of choice for local parents. In addition, GD was commissioned to assist the school in the development of their overall marketing strategy, increasing the school's public profile and providing members of staff with the tools to become self-sufficient from a marketing perspective.
The Sixth Form was also an area where recruitment was an issue. Through developing a tailored marketing strategy to raise the profile of the Sixth Form, and a research project to gauge how to improve the offer, GD was tasked with helping to raise roll figures from both internal and external students.
The Solution:
GD undertook an extensive research project , which included focus groups in local primary schools and with internal stakeholders, analyses of student roll by postcode and primary school, and a study of demographic trends in the local area. Following this, we presented the school with a clear bespoke marketing action plan , with key strands being a comprehensive primary liaison programme to strengthen relationships with local schools and their key stakeholders, developing and promoting the Sixth Form offer, and positioning Whitefield as a high-performing, ambitious school in the local area.
Focus groups involving parents, pupils and staff at local primary schools helped determine the reasons for the school's poor reputation and why so few parents were choosing it as a destination for their children.
We worked with the school on an initial one-year contract to embed their marketing plan and assisted in the achievement of their recruitment objectives. Through monthly meetings, we supported the implementation of the marketing strategy. We also provided frequent off-site support between meetings, including regular advice and the provision of templates and key documents to assist the development of the primary liaison programme.
Close guidance was given to the Sixth Form team to assist them in growing the Sixth Form's reputation and increase its wider appeal to young people in the area. This began with a research project to gauge what current Whitefield students in Years 9 and 10 wanted to see as part of the Sixth Form offer, to figure out how to increase internal applications. This was then followed by a strategy to engage more effectively with students at other schools to help drive external applications.
Following the first year, the school signed up for a second year of marketing support. With the strategy embedded and a team in place to work on primary liaison, meetings were less frequent, providing strategic advice and support as the in-house marketing team became self-sufficient.
The Result:
An 80% increase in the number of students accepting places between September 2013 and June 2015 (an increase of 59 students).

Marked improvement in relationships with local primary schools, with the network of partner schools extended.

A 30% year-on-year increase in Sixth Form applications for September 2015, with internal applications increasing by over 20% and external applications more than doubling.
Quote:
"The partnership with GD has offered a major learning curve for our staff, as marketing was not one of our primary aims. However, with the changing educational landscape, it was clear that the school would benefit from an effective marketing strategy. In addition to the increase in student numbers, the school has also developed far more effective relationships with partner primary schools and other stakeholders, and our new transition package has received very positive feedback from students and parents. GD has also supported us in training Student Ambassadors and sharpening the key messages we promote to parents, students, staff and the local community."


Mumin Humayun, Assistant Headteacher