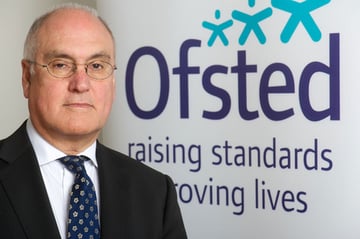 Ofsted has released an eye-opening report – Key Stage 3: the wasted years? – indicating that pupils' development in KS3 is hindered because the transition from primary to secondary is poorly handled.
This latest investigation was commissioned after The Chief Inspector's annual report 2013/14 highlighted that primary schools had continued to improve, but the performance of secondary schools had stalled.
The report concludes that a number of schools don't place enough emphasis on the first three years of secondary education, and that this is impacting upon pupils' progress. Speaking about the report Sir Michael Wilshaw, head of Ofsted, said:
"KS4 results will not improve until KS3 is given a greater priority by school leaders".
Following an in depth analysis, Ofsted reports 10 key findings, including:
One in five inspection reports identified KS3 as an area for improvement.
Leaders prioritise the pastoral care over the academic needs of pupils during transition from primary school.
KS3 is not a high priority for many secondary school leaders in timetabling, assessment and monitoring of pupils' progress.
Many secondary schools do not build sufficiently on pupils' prior learning.
Ofsted has made it clear that it is committed to focusing on this issue. Coupled with the impending inception of Progress 8, the scrutiny and importance of these pre-GCSE years is set to increase. With this in mind, we think there are some key questions that you need to consider:
Are you giving sufficient resources to KS3?
Do your partnerships with primary schools ensure KS3 teachers build on pupils' prior learning?
Are your KS3 pupils being sufficiently academically challenged?