In the words of William Shakespeare - "All the world's a stage and all the men and women merely players" - we suggest schools exist on their own stage setting with pupils taking centre stage. Visiting any school or college you experience life in true 4D. The question is not "to be or not to be?" but "how do you bring your setting to life 24/7?"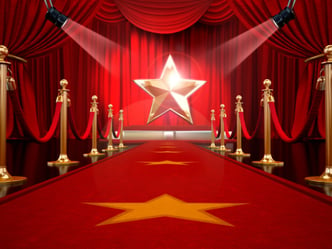 If the last two years have taught us anything it's learning how to be creative and to take advantage of putting your school firmly on the map (for the right reasons!). The huge changes taking place in the education landscape have made it an increasingly competitive marketplace and there is no room for shrinking violets. As the metaphoric auditoriums, theatres and cinemas start filling up how do you ensure your organisation (and pupils) take centre stage and come to the attention of prospective pupils, families and staff?
A school or college setting is never more vibrant than when it's filled with children and young people. Conveying that energy can prove challenging for those that have not invested in the right props so in the spirit of the national and international award season here we shine a spotlight on our award ceremony.
Leading actors: The nominations are – Website, Photography and Storytelling.
Website – think curated museum with quality collections of messaging and photography on your most visited pages rather than crowded library with a tatty book sale to boot.
Photography – a picture paints a thousand words but that doesn't mean crowding your photos with lots of people – less is more (think close ups); ensure photos correlate and complement your vision, ethos and values; lighting is everything.
Storytelling – spend time on your script; crafting content and creating powerful prose that tells your enchanting story and captivates your wide-ranging audiences.
Supporting actors: This year there is an overwhelming number of nominees vying for these prestigious awards – choose carefully:
Prospectus – be brave and create it differently – online with integrated videos? Key stage versions? Share life beyond the curriculum!
Collateral – what's in your boxset – newsletters (remember the target audience), magazines, leaflets, posters, postcards, direct mailshots, social media? Endless possibilities and try cost-effective solutions.
Signage – time to show off – from banners outside your gates (and anywhere else you can negotiate) to environmental branding on your school walls transforming your interior spaces.
Think about stifling old habits and regurgitating the same old script. Challenge yourself and your team and tackle any fears of being different; build your confidence and creativity and discover possibilities and potential – we're here to help….
Break a leg! Alternatively, for a safer approach to education marketing:
Sign up to one of our free marketing workshops – 25 masterclasses on offer every academic year – the next Public image/Creative workshop is on Wednesday 22nd June @ 9.30am

Download our White Papers

: Inside the world of school branding and Prospecting for Gold: successful recruitment and retention of staff and pupils in the education sector
A

copy of our 2021/22 diary

with partner organisation case studies
A copy of our journal featuring a year in the life of an education marketer
A

complimentary 20 minute one-to-one mentoring session

for your school.
To find out more email Kim Bowyer to discuss your requirements on kimbowyer@grebotdonnelly.com or call 020 8892 2242.