Schools have to promote themselves with strong, professional websites, exciting newsletters and engaging social media posts. In order to really bring these marketing materials to life and stand out from the crowd of the competition, it is crucial to have a wide range of high quality photographs which showcase the school's unique curriculum and enrichment offer, fantastic facilities, vision and what parents can expect their child to experience there, as well as prospective staff.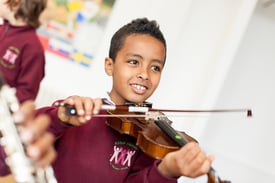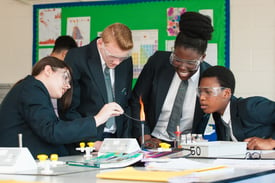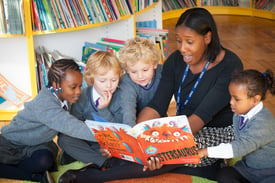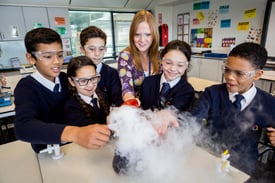 So what makes a good photography shoot? Here are a few top tips:
Brief your photographer on what the school is renowned for.
A good set of photos should portray the strengths of the school in visual form. Therefore, it is vital to brief the photographer on what you want your school to be known for – academia, pastoral care, sporting achievements - and the key messages you want to convey so they can bear this in mind when capturing shots. For example, if your school is known for high academic standards, do your photographs show engaged, studious students?
Involve all staff and ensure they are briefed.
Realistically, you will have 20-25 minutes per session to capture the perfect shots of each subject/area of your school. These sessions are much more effective when staff are expecting the photographer and have specific tasks already set up with the correct resources and equipment.
Engage your students.
Before the shoot, ensure students have been briefed and are dressed correctly in smart uniform and arrive at their lessons in plenty of time. For those students who have permission, ensure they are engaged during the shoot. It's much more interesting to see photographs of students enjoying themselves than just immersed in a book or staring at the teacher.
Ensure your photography represents ethnic and gender balance and represents students and staff.
As well as showcasing your school's varied curriculum and enrichment offer, it is important to ensure the whole school is represented to ensure that your school does not provide a false image e.g. being a boys-only school when it is mixed. Remember, first impressions make a difference to whether a prospective parent or staff member wants to consider your school.
Be flexible.
Even the best plans don't always go as expected due to unforeseen circumstances. It's important to remain flexible so that you don't compromise the shoot. Have a contingency plan for photos scheduled outside in case of bad weather conditions; and think about re-visiting activities at a later time or finding new opportunities.
These are just a few top tips to help you plan a successful photography shoot. Grebot Donnelly have a wealth of experience and have been regularly shooting schools for years. If you want to find out more about how we can help you, contact us today.
Have you checked out our latest offer on photography? Don't miss out on your chance to save 15% off a full-day shoot*.
*After applying 15% discount, a full-day photography shoot totals £1,169. This cost is exclusive of VAT and travel. Travel will be charged at 45p per mile. Offer valid until 11.59pm on Friday 19th October 2018.