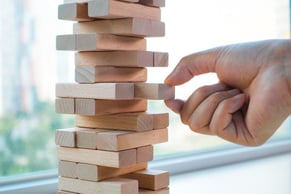 T
he stakes have never been higher and the maelstrom continues around leaders in our education system, particularly new headteachers. It's halfway through your first term, in a new role, probably in a new school, al

l in
the midst of a pandemic.


I
n our experience of working with new headteachers, the priorities in terms of marketing and communications are at their height in the autumn term. There is also the balance of establishing credibility and promoting yourself to internal and external stakeholders whilst communicating and embedding yours, and your school's culture, vision, values and key messages.
Effective communications should always be part of your toolkit and even more so during a national crisis that is directly and indirectly impacting on the running of your school. Mastering and implementing the priorities of this term will lay strong foundations for next year, particularly around pupil recruitment, reputation management and building brand loyalty. Each of these strands are multi-layered and should be seen as strategies rather than actions or events that need to be ticked off a list, ie. open events.
An effective marketing and communications strategy should be part of your school development plan and critical incident planning as it will support the school in the short, medium and longer term as well as minimising additional pressures that can escalate quickly and sometimes without foundation.
As we know the real test of leadership is often during a difficult situation or crisis and how you behave and act will establish your credentials in the short and longer term. Our advice, always tackle things head on and use it as a stepping stone to enact change:
Project honesty and confidence: it's business as usual and the school is in capable hands. Take a proactive approach to positive communications, and manage negative issues in a confident and honest manner.
Decisive and adaptable: never has there been a greater need for a strong headteacher and solid SLT that feel prepared, capable and empowered to make quick/hard decisions: the everyday, the out of the ordinary and the extraordinary.
Controlling the controllables: a leader must take control from the outset and a SLT that can effectively manage and communicate the controllables will have more time, energy and resources to deal with future difficult situations or any ensuing chaos.
Effective risk assessment: quickly evaluating all the facts and then making a calculated decision on the best course of action is a valuable skill and good habit to adopt. Our challenge to you is how then best to communicate to internal and external stakeholders.
Stay positive: this applies personally and at school level. Personally, a good game face helps to keep any insecurities at bay that can lead to self-doubt. From a school's perspective, keep pushing out the positive news so that when any negative or sensitive issues arise there is always a positive balance in the bank.
So, what next for new headteachers in terms of marketing, reputation and pupil recruitment:
General: keep up the positive good news and open up as many media channels as possible making sure everything is of high quality and as up to date as possible: website, social media channels, video content, branding and photography.
Primary: closing date for pupil recruitment is still a way off, what else have you got planned? Virtual coffee mornings with home delivered fresh bakes? Virtual musical extravaganzas? Virtual storytimes?
Secondary: the marketing window to consolidate Y7 numbers for next September continues until end of March, what are your deal clinchers? Virtual winter musicals? Onsite Friendship Afternoons in March? Online academic seminars/lectures?
Whilst the world continues to use every proverb, idiom and adage under the sun: hold your nerve, this too will pass, always put your best foot forward…… we've added another! We believe forward thinking and visionary new headteachers can get ahead of the curve… and we can support you on the truly remarkable journey ahead.
Book your place on one of our complimentary online workshops or schedule a 15 minute online clinic with one of our education experts – full details are on our website. Good luck!