In our minds, there are two popular movies that are resonant at the moment for primary school leaders: Groundhog Day and The Sound of Music.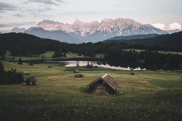 These box office successes of 1993 and 1965, respectively, fill our hearts with hope during these strange times! In Groundhog Day the main protagonist finds that his predicament of living every day, in the same way, is driving him to distraction….. until he sees a way of turning the situation to his advantage. This is what our partner primary schools are experiencing; faced with the day to day challenges of running a school during a pandemic they are looking ahead in terms of securing and consolidating pupil numbers for this September, all whilst planning for pupil recruitment 2022.
So what's the distraction from daily life, apart from keeping sane? Well, our thoughts are on increasing the school's roll and thereby impacting positively on the school's budget. This coupled with implementing a unique and diverse pupil recruitment strategy for September 2022 will put you way out front in terms of marketing planning.
Let's start at the very beginning…. as Julie Andrews instructs in Do-Re-Mi, and very apt when we think about primary schools and learning the alphabet! Relating this to marketing, April offer day is fast approaching and a prime opportunity to work on your induction and transition, both online and face to face, with prospective families and pre-schools. What have you got planned? Where are you advertising and promoting your wonderful induction programme? How are you engaging with these children and families to secure school places for this September?
For those of you that are fortunate enough to have an onsite nursery: it's time to step up your internal engagement strategy with your nursery children and families – what's on your list of online or future face-to-face interactions: teddy bear picnics? reading buddies? interactive storytime?
Turning to external engagement, here are some of our ideas, and favourite things, in working with pre-school providers and attracting future families: exciting themed tours (linked to your vision) eg. Treasure Island, Alice in Wonderland; a programme of virtual/physical visits to pre-schools; a late summer/early autumn extravaganza on your school site; a portfolio of marketing materials showcasing your school including posters, postcards, flyers, banners.
Just a quick note (a musical note at that, and final pun!) from us: both your induction/transition and recruitment plans should run concurrently from April through to the autumn term.
To summarise, whilst we're sure you're not looking to recruit seven Von Trapp children, you will be looking to fill your classrooms and corridors with the sound of children and making sure your school is full. Join us at one of our free online workshops to find out more about pupil recruitment strategies both for school leaders and governors.
Further details can be found here and upcoming dates are listed below:
Primary governors: Wednesday 17 February
Primary leaders: Wednesday 24 February
So, with the familiar Sound of Music soundtrack ringing in our ears there is one more thing to say:
'So long, farewell, auf wiedersehen, adieu….' – until we meet again, which we hope is soon!