In marketing terms, a 'hook' grabs attention, creates interest and makes an audience receptive to your messages.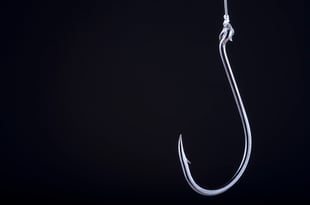 In the world of education, we need to untangle this slightly and we are going to make it time specific. This is about preparation for open event season in September/October and the planning needed in the summer term. So, whose attention are you trying to grab? Prospective parents, pupils, the community, partners, general public? And what's your message? What's compelling and unique about your school? What's new?
In times gone by, or pre-Covid, schools found new opportunities of creative messaging linked to the latest pupils' successes – exam results, exciting new adventures and experiences, even a latest Ofsted ranking! It was about finding a 'hook' - a new message to grab attention and to secure at least a visit during open event season which in turn could lead to an application for a school place!
Everything is changing, and in our professional opinion, we believe that schools can no longer rely on traditional messaging, so the big question requiring your consideration is: "what's your hook?"
Let's see if we can get any inspiration from the traditional world of advertising and marketing. Marketing hooks are usually seen as straplines – short messaging of one or two sentences or a catchy jingle or phrase lasting 30 seconds or less. A memorable hook attracts attention to you, your message and your organisation.
For schools, it should make prospective parents look twice, maybe catch people by surprise. Hooks can promise a benefit or a solution.
Are you going to announce new information about your school? An updated vision? A new strapline? A revamped curriculum or extra-curricular programme? New facilities?

Are you going to promote your school online – an interactive and engaging social media strategy – Twitter, Facebook, Instagram?

How varied is your video content? A compilation of short films from a variety of perspectives work well – release your inner Spielberg!

Is it time for a different style prospectus? More focused on the pupil experience rather than the traditional format? How are you going to make it visually appealing? Will it be interactive?

Are you going to revitalise open event season? How are you going to make it a different experience for prospective pupils and their families? Can you begin the process of engagement in the summer term?

Is there an opportunity to build longer term relationships with 'feeder' primary schools throughout the summer holidays?

Will you need a plan B for open event season? It's important to remain optimistic but the only certainty is that nothing is certain in life!

How do you build networks that are going to promote and market your school on your behalf? Will you be involved in showcasing your school at community events, primary school fetes, summer and Christmas fayres?
Lots to consider but here's a new dimension – what's your bait? This is where the importance of research comes to the surface. Where are your prospective families? Who is the decision-maker – pupil or parent or both? How are you getting the attention of the decision-maker? What are they looking for in terms of choosing a school – point to note, parents and pupils have different priorities? Who and what are your competitors offering? What makes you different? Is your pupil experience vibrant and supported by evidence from different perspectives (current pupils, parents, staff, governors, community)?
Demographics are changing; pupil numbers are dropping at alarming rates in various cities – people are moving out due to work-life changes and also the impact of Brexit. So, another question for your consideration - are you fishing in the right pond? Do you need to find other ponds, bigger lakes?
Our advice. Do the research. The marketing hook is the start of something new. It holds your bait. It offers a tantalising insight into your school and what you have to offer. You've then grabbed attention. There's interest and engagement. Prospective parents and pupils will want to be part of your future, part of your success, part of your community. Get this right and the good news is that a marketing hook costs you nothing!
So it's time to seize the day or 'Carpe diem' – which does not mean – fish of the day! Catch us soon at our next secondary schools' marketing workshop taking place on Thursday 22nd April. Book your FREE place here.